State-of-the-Art Sanitization Practices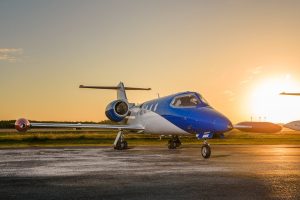 Protecting the health of our patients and medical staff is our chief priority at Air Ambulance Worldwide—a premier medical flight provider that caters to coronavirus patients and their loved ones around the globe. That's why we adhere to the most stringent of infection control measures and thoroughly sanitize our aircrafts after every flight. In fact, the sanitization methods we implement on our medical flights allow Air Ambulance to safely transport non-COVID-19 patients in a matter of hours after transporting a COVID-19 patient.
Here's a brief overview of two notable steps we are taking to ensure the safety of our professionals and those we serve.
SaniSwiss Sanitation Methods
SaniSwiss is a leading provider of medical hygiene solutions. At Air Ambulance Worldwide, we are pleased to utilize SaniSwiss surface cleaners and eco-friendly airborne sanitizers in our aircrafts to ensure a safe and healthy environment for our professionals and patients.
Peke Safety MedPods
Air Ambulance Worldwide's aircrafts are equipped with Peke Safety MedPods. These leading-edge isolation pods, or encapsulated beds, stand at the forefront of infection control technology and are relied upon by the United States military and the U.S. Department of Health and Human Services to safely transfer highly contagious patients. Still, they are designed in such a way that physicians and nurses can easily provide necessary care and comfort.
To learn more about the safety measures that our team is using to keep patients and medical workers safe during the COVID-19 pandemic, contact Air Ambulance today. Our flight coordinators are available 24/7 to assist you and arrange every aspect of medical air transportation.