Air Ambulance Services for Coronavirus Patients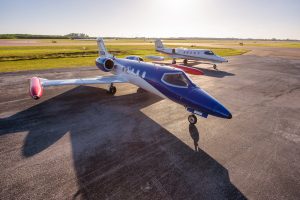 Air Ambulance Worldwide, a leading provider of medical air evacuation services since 2004, is equipped to safely transport patients with coronavirus. If you or a loved one has tested positive for COVID-19 and requires air transportation out of a medical facility, to another state, or even to another country, you can rely on our full-time staff of seasoned pilots and expert medical professionals to provide the coronavirus air ambulance services you need.
The Latest in Infection Control Technology
The well-being of our staff and patients is our foremost priority at Air Ambulance Worldwide. That's why we've taken extraordinary measures to ensure their safety during coronavirus air ambulance flights. Each of our aircrafts is thoroughly cleaned and sanitized after every flight using eco-friendly SaniSwiss airborne sanitizers and surface cleaners. Patients are safely transferred in Peke Safety MedPods—encapsulated beds that are equipped with the latest in infection control technology and are also relied upon by the U.S. military and U.S. Department of Health and Human Services. In addition, our medical staff includes experienced physicians, respiratory therapists, nurses, paramedics, and other professionals who are trained to assist COVID-19 patients.
We're Ready to Help
To request an air ambulance for a coronavirus patient, contact Air Ambulance Worldwide today. Our flight coordinators can be reached 24/7/365 and are standing by to assist you. We will also be happy to answer any questions you may have about our medical air transport services and the steps we are taking to keep patients safe during the COVID-19 pandemic.