Medical Air Services Provided by Air Ambulance Worldwide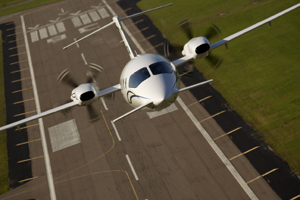 When it comes to medical air services, Air Ambulance Worldwide is pleased to be a trusted industry leader. We have extensive experience providing a variety of medical transport services to patients of all ages and health conditions across the globe. Whether you are in need of immediate medevac services or you would simply like a medical professional to travel with you on your next commercial flight, we can accommodate your specific needs with one of our many medical air services.
Above all else, our top priority at Air Ambulance Worldwide is to provide exceptional service to our patients. We know that coordinating medical transportation can be a difficult, seemingly overwhelming undertaking and our dedicated staff is standing by to alleviate this burden. When you contact us, you'll speak with a professional who can help coordinate every aspect of the transportation of yourself, your patient, or a loved one, no matter the circumstances. For instance, the medical air services that we offer include:
Private transportation – We have a fleet of many different types of aircraft that are specially equipped to handle medical transportation. These airplanes are manned by pilots with more than 15 years of experience and staffed with at least two medical professionals who each have a minimum of five years of ICU/CCU experience.
Commercial medical escort – For patients who are healthy enough to fly commercially but not able to travel alone, we'll provide accompaniment from bedside to bedside attending to all hygiene, medical, and health needs that may arise during transportation. Medical air services like this are particularly appealing for patients who require assistance traveling but do not require emergency transportation.
Commercial stretcher service – This service is available for patients who are traveling internationally and are required to remain in a stretcher. We'll work with the airline to accommodate the patient, ensure the appropriate privacy curtain is installed, and meet their various needs throughout the flight.
The best way to learn about the various medical air services that we offer is to contact Air Ambulance Worldwide today at 877-922-9675 or 727-781-1198. We'll be glad to explain your options and help you make the right choice for your upcoming medical transport.