How Often Are Air Ambulances Used?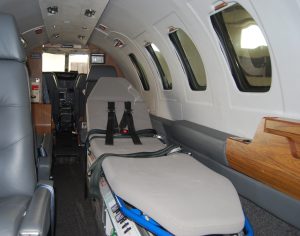 An air ambulance is essentially an ambulance in the sky that is used to transport patients with severe injuries and illnesses to medical centers where they can get the medical attention that they need. These services are growing in popularity due to a number of factors including the rise of more air ambulance companies, as well as the growth of specialized medical treatment facilities. In fact, according to the Association of Air Medical Services, more than 550,000 patients use air ambulance services every year.
Air Ambulance Worldwide Offers Medical Flights to Almost Anywhere in the World
By choosing to work with Air Ambulance Worldwide when you or a loved one needs the services of an air ambulance, you'll be choosing to work with an experienced company that puts the safety of our patients first. In fact, we are proud to boast about our flawless safety record meaning that no incidents have ever occurred on any of our flights. We believe this is due to the fact that we:
Have an experienced medical staff that has experience working in an ICU
Train all of our staff members in flight physiology, so they understand how the human body and different types of medications react in different altitudes
Outfit our planes with the same medical equipment you would find in an ICU
Employ a team of experienced pilots
Bed-to-Bed Services
To make things even easier for you, we offer bed-to-bed services to all of our patients. This means that we will come out to wherever you are, drive you to your flight, and after we land, will take you to your final destination and ensure that you're in good hands before leaving.
Give Us a Call Today
To learn more about the air ambulance services that we can provide to patients traveling to anywhere in the world (besides North Korea) contact Air Ambulance Worldwide today. We have flight coordinators standing by 24/7 to answer any questions that you may have.