Medical Flight Escort Assistance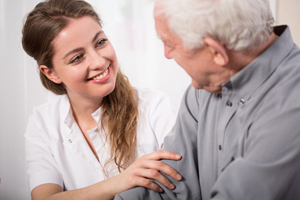 At Air Ambulance Worldwide, our medical flight escort services are designed to help our patients travel safely and comfortably from their city of origin to their final destination. Whether you are in need of scheduling private air ambulance services or need a medical professional to accompany you on a commercial airliner, we can meet your various needs. Our highly trained and experienced staff is standing by to assist you, your loved one, or your patient get to where they need to go.
Our flight escort services are designed to be as easy on the patient as possible. When you turn to Air Ambulance Worldwide, you can be certain you're working with a team who can handle every aspect of your medical transport plans from start to finish. With our flight escort service, for example, we'll pick the patient up and provide transportation to the airport. From there, our team will:
Handle all ticketing and travel logistics
Help the patient navigate through security, including working with TSA officials to accommodate wheelchairs, oxygen tanks, stretchers, and other medical equipment
Assist the patient in arriving at their departing gate
Coordinate boarding, including helping secure pre-boarding as needed
Once in the air, our healthcare professionals will provide the various medical, sanitary, and personal care that our patients require to ensure that their travel experience is as comfortable as possible. Each medical staff member on our team also has a minimum of five years of experience in the ICU/CCU, providing peace of mind to the patient that if a medical situation does arise, the flight escort has the training needed to appropriately respond.
To learn all about our flight escort options, the best thing to do is call our team at 877-922-9675 or 727-781-1198. We're available 24 hours a day and in many cases we can start coordinating your medical transport with as little as two hours notice.