Commercial Flight Medical Escort Services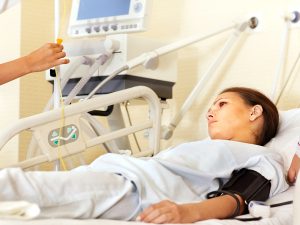 Medical flight escort service from Air Ambulance Worldwide was created to enable medically stable patients who require assistance to travel on commercial flights. It is the ideal solution for seniors being relocated, wheelchair-bound patients, or for patients with special medical needs who are moving closer to home or to a facility that offers essential care. Air Ambulance Worldwide understands how stressful it can be to arrange travel plans for a loved one or patient who requires extra attention, and we want to assure you that you will be in extremely capable hands from start to finish.
What is a commercial flight medical escort?
Depending on the medical needs of the person being moved, there are multiple long-distance medical transportation options that can be considered. Commercial flight medical escorts are one of the most cost-effective ways of transporting a person with significant medical needs long-distance.
With a commercial medical escort, the person needing assistance will have one or two medical professionals who accompany them from their home, a nursing home, hospital or other location all the way to their final destination. The commercial medical escort will provide medical assistance and handle the details of moving the client through the airport.
The benefit of this is that without having to charter a private medical flight, the costs are far more efficient. Commercial medical escorts can help ensure a safe and comfortable flight.
Commercial Medical Flight Coordinators for Medical Escort Services
Our specialty flight coordinators are available 24 hours a day, seven days a week to help you find the best and most cost effective solution for your needs. A flight coordinator will be assigned exclusively to your case to every detail of the journey, including:
Bed to bed service with one of our highly trained and experienced medical team members there to assist the patient every step of the way
Ticketing and travel logistics
Helping the patient navigate through security, including working with TSA officials to accommodate wheelchairs, oxygen tanks, stretchers, and other medical equipment
Assisting the at their departing gate
Coordinate boarding, including helping secure pre-boarding as needed
Helping the patient with de-boarding upon arrival
Managing ground transportation
Arrangements at a receiving facility, if needed
Commercial Medical Escort Professionals
Once in the air, our healthcare professionals will provide the various medical, sanitary, and personal care that the patient requires to ensure that their travel experience is as comfortable as possible. Each medical staff member on our team has a minimum of five years of experience in the ICU/CCU, providing peace of mind to the patient that if a medical situation does arise, the flight escort has the training needed to appropriately respond.
Our medical staff includes members who are fluent in Spanish, Dutch, Turkish, Greek and other languages, and flight nurses who hold several annual visas for India, China and Russia, among other nations. We also offer air ambulance services using our state-of-the-art aircraft and can arrange commercial stretcher medical flight services as well. We are a worldwide medical air service provider, offering services on all commercial airlines, from the United States to the United Kingdom, from the Canada to the Caribbean and beyond.
Moving Elderly Parents Long-Distance
In many cases, a commercial medical escort can be hugely helpful in moving elderly parents long-distances. Whether they need to be relocated to a nursing home or long-term care facility, or are moving closer to family, the additional medical assistance on flights can be invaluable to their safety and comfort.
Additionally, with a commercial medical escort, the elderly do not have to personally deal with the logistics of the airport, baggage claim, or other intense activities.
Call today to find out more about how a commercial medical escort can make it easier to move elderly parents long-distance.
Commercial Medical Escort Costs
Every medical escort flight is individually quoted, and costs depend on a number of factors, but we will work hard to find the most efficient and cost effective solution for your needs. Our dedicated Medical Escort Flight Specialists will work with you and your specific situation to coordinate connecting or transfer flights and generate a flight quote that is as competitive as possible.
Air Ambulance Worldwide has representatives available 24/7, 7 days a week. Call today for your custom Critical Air Transport Medical Flight quote.