Flight Escort Services: More Than Just a Helping Hand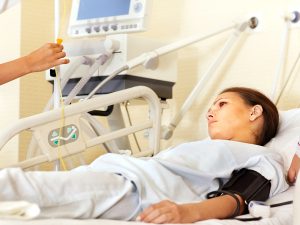 The medical flight escort service from Air Ambulance Worldwide is designed to enable medically stable patients who require assistance to travel on commercial flights. It is the ideal solution for seniors being relocated, for wheelchair-bound patients, or for patients with special medical needs who are moving closer to home or to a facility that offers essential care.
Our flight escort service will significantly reduce the stress related to air travel, stress that typically is exacerbated by a debilitating medical condition. Air Ambulance Worldwide understands how stressful it can be to arrange travel plans for a loved one or patient who requires extra attention, and we want to assure you that you will be in extremely capable hands from start to finish. Every member of our medical staff has a minimum of five years' ICU or CCU experience, and we will obtain a complete medical report prior to making the travel arrangements so that we have all the information we need to take care of you or your loved one during the trip.
Here are a few highlights of our flight escort service:
Service is bed to bed, which means one of our highly trained and experienced medical team members will be there to assist the patient every step of the way.
Your personally assigned flight coordinator will arrange for booking, ground transportation and special security considerations regarding wheelchairs, oxygen supplies, and other specialized medical equipment.
We will arrange for priority boarding and seating assignments.
We will help make arrangements at a receiving facility, if needed.
The Air Ambulance Worldwide flight escort service is available for international flights, as well as domestic flights.
The medical staff includes members who are fluent in Spanish, Dutch, Turkish, Greek and other languages, and flight nurses hold several annual visas for India, China and Russia, among other nations.
For meaningful assistance at every stage of commercial air travel for yourself or a loved one needing medical assistance, call 727-781-1198 or contact Air Ambulance Worldwide today and learn more about our medical flight escort service. We also offer air ambulance services using our state-of-the-art aircraft and can arrange commercial stretcher medical flight services as well. We are a worldwide medical air service provider, offering services on all commercial airlines, from the United States to the United Kingdom, from the Canada to the Caribbean and beyond.