COVID-19 Air Transport Information for Case Managers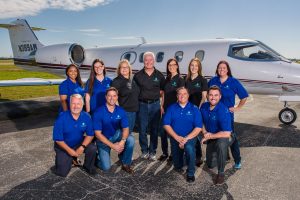 Air Ambulance Worldwide partners with case managers to ensure a simple and seamless care experience for COVID-19 patients who require medical air transportation. We understand that these are unique and challenging times—that's why our team is committed to providing safe and comprehensive medical flight services to patients and their loved ones.
If you are a case manager for a COVID-19 patient, you can be assured of the following:
Our skilled medical team includes physicians, respiratory therapists, paramedics and other professionals who are trained to care for coronavirus patients and have at least 5 years of clinical experience.
Our aircrafts are thoroughly cleaned and disinfected after every flight using medical-grade SaniSwiss surface and air sanitizers.
COVID-19 patients are cared for in state-of-the-art MedPods from Peke Safety—encapsulated beds that feature the latest advances in infection control technology and are also relied upon by the United States military and the U.S. Department of Health and Human Services.
We take an all-in-one approach to air ambulance service that includes transferring medical records, arranging ground transportation, providing insurance assistance, and more.
Our full-time pilots and mechanics adhere to the most rigorous of safety standards, as evidenced by our coveted EURAMI accreditation and ARGUS Gold rating.
Arrange a Medical Flight Today
To arrange a medical flight for a COVID-19 patient anywhere in the world, case managers can call Air Ambulance Worldwide at 727-781-1198. Our flight coordinators are standing by 24/7/365 to deliver prompt assistance and can provide an all-inclusive quote with all costs clearly listed upfront. Contact us today.