Safe and Smooth Air Ambulance and Medical Transport Services to or from Kansas City, MO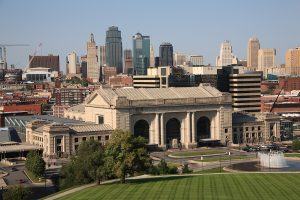 Turn to Air Ambulance Worldwide if you, a loved one, or someone under your care is unable to fly commercial air or unassisted to or from Kansas City, Missouri, for medical reasons. Our team of experienced doctors and nurses, seasoned pilots, and conscientious ground staff will provide the smoothest, safest long-distance medical air transport you can imagine.
Air Ambulance Worldwide is proud to offer a wide range of medical flight services to our patients, who include:
Residents of or visitors to Kansas City, MO, too injured or sick to fly on a commercial flight without medical assistance
Men, women, and children who must make an emergency flight to another city for life-saving surgery
Passengers who require non-emergency assistance, such as oxygen, wheelchair, medication, etc., while traveling
Stretcher-prone patients who require special arrangements with airlines for international flights
Additionally, Air Ambulance Worldwide's medical personnel are assigned to your flight based on the requirements of the patient, and all of our doctors, nurses, and other medical professionals have at least five years of ICU/CCU experience. Our ground staff will organize and execute every aspect of planning the trip, including acquiring medical records, arranging for ground transportation and providing regular updates to loved ones throughout the transfer.
For more information about scheduling a medical air transport to or from the Kansas City, MO, area, contact Air Ambulance Worldwide at 877-922-9675 or through e-mail today. We are available to you 24 hours a day, seven days a week.