Air Ambulance and Medical Air Transport Services to or from Cities in France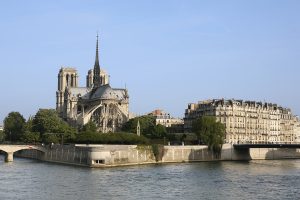 If you require air ambulance services to or from virtually any city in France, the medical air service provider to trust for the safest and smoothest transfer possible is Air Ambulance Worldwide. No matter if the patient requires emergency or non-emergency transportation, or is unable to fly commercially because of a medical issue, we are here to help. Our top priorities are the safety and comfort of our patients. In fact, our unparalleled safety record has earned us both an ARGUS Gold Safety Rating and the distinction of EURAMI accreditation.
We offer three primary services for clients who wish to fly to or from France − air ambulance transportation, non-emergency escort assistance for senior citizens or others who are unable to fly commercially without help, and stretcher flight service on international flights. Regardless of why you need our help, you can always rely on conscientious and professional assistance from start to finish. That means we provide:
Arranged ground transportation between medical facilities and the aircraft in both the departure and destination cities
Air transportation of the patient from the current to the receiving facility, and also obtaining and transferring their up-to-date medical report
A specialized medical team, including paramedics, nurses, respiratory therapists, physicians, and/or other medical personnel depending on the needs of the patient
Regular communication with the patient's family members to keep them informed and at ease
Assistance with filing and tracking air ambulance insurance claims
To learn more about our comprehensive air ambulance services for medical air transport to or from France, contact us via a toll-free call at 877-922-9675, or e-mail us any time of day or night, any day of the year.