Air Ambulance Worldwide Provides Medical Transportation to and from Paris, France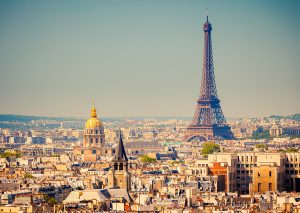 For safe and reliable medical transportation to and from Paris, France, Air Ambulance Worldwide is the mobile intensive care provider you can trust. As a leading air ambulance company, we are dedicated to continually raising the bar for safe and comfortable transportation services. In fact, our flawless safety record and adherence to the most stringent medical protocol have earned us the prestigious EURAMI accreditation as well as an ARGUS Gold safety rating, further attesting to the fact that when you turn to us for your medical transport needs, you and your loved ones are in the most capable hands.
Air Ambulance Worldwide is proud to provide three types of medical services to and from Paris, France. These services include:
Medical escorts – For patients who are unable to travel on a commercial flight alone, one of our experienced nurses can accompany the patient in first class for the duration of the trip. This service includes any necessary medical equipment, such as wheelchairs and oxygen tanks, as well as basic hygiene care and medication administration.
Commercial stretchers – For patients who are in need of medical equipment, such as a stretcher on an international commercial flight, we can coordinate with the airline to ensure that the necessary accommodations are ready upon the patient's arrival to the airport.
Air ambulance transportation – For patients who are too ill or injured to fly commercially, we can escort the patient in a private plane that is set up with advanced medical equipment. This is a full bedside-to-bedside service that includes any necessary ground transportation and a team of medical personnel who will accompany the patient throughout the journey.
No matter what medical transportation services the patient requires, we are here to help 24 hours a day, seven days a week. For more information on the mobile intensive care services we provide to and from Paris, France, or anywhere else in the world, contact Air Ambulance Worldwide today.