What Medical Conditions Stop You from Flying?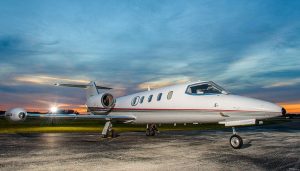 While catching a plane is one of the most convenient and efficient ways of traveling, people who are dealing with certain medical conditions are not always able to use this method of transportation. That's because most airlines will not allow people with some medical conditions to fly due to their safety as well as the safety of the other passengers and crew members. Some of the most common medical conditions that prevent passengers from flying include:
Pregnancy – Most airlines will not allow pregnant women to travel after the 37th week of pregnancy due to the increased risk of blood clots forming.
Infectious diseases – If you have the measles, flu, chickenpox, or any other infectious disease, you are advised not to fly until you have been cleared by your doctor.
Deep vein thrombosis – Deep vein thrombosis (DVT) is a common blood clot in the legs that causes swelling or pain. If you've recently suffered from DVT, you should not fly because prolonged inactivity increases the chances of another clot.
Strokes – Patients who have recently suffered a stroke should not fly for at least two weeks due to the increased risk of developing a blood clot.
What other conditions stop you from flying?
There are many times where due to accidents or illness, someone isn't able to travel home via commercial airlines. When that happens, Air Ambulance Worldwide can help you find out what to do when a loved one is injured abroad. Whether it's a sudden and serious injury or if it's due to illness, Air Ambulance Worldwide can help get your loved one home.
Turn to Air Ambulance Worldwide for Safe Travel
Since 2004, Air Ambulance Worldwide has been helping patients across the globe get to where they need to go while receiving exceptional medical care. If you or a loved one cannot fly on a commercial plane due to an illness or the need for high-level medical care throughout the flight, we are the company to turn to. We have a fleet of private jets that are equipped with the same medical equipment you would find in an ICU, and we staff our planes with medical professionals who have a minimum of five years working in an ICU. What's more, we have a perfect safety record, allowing you to feel confident that you'll be in good hands when you decide to partner with us for your medical flight.
To learn more about the medical flights we have available to patients traveling to or from anywhere in the world (besides North Korea) contact the experts at Air Ambulance Worldwide today.