What Does an Air Ambulance Do?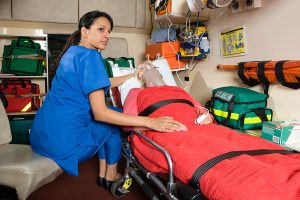 Put simply, an air ambulance transports sick or injured people from one location to another, usually to or from a hospital, while providing them with medical care from medical personnel during the journey. However, there are many different reasons why a person may need to take an air ambulance and, in each instance, a unique level of care may be required. For example, if the patient is an infant, the air ambulance will need to have medical equipment that is designed for infants, as well as pediatric specialists to take care of the patient during the flight. Additionally, a good air ambulance company will provide other services besides the flight itself, such as bedside-to-bedside transport, as well as coordinators and insurance specialists to make the entire process as smooth as possible for you.
Air Ambulance Worldwide – The Company You Should Trust for Your Medical Flight
If you or a loved one is in need of an air ambulance, there is no better company to call than Air Ambulance Worldwide. We have a fleet of planes that are equipped with the same medical equipment that you would find inside an ICU, and we employ a staff of medical professionals who all have a minimum of five years of experience working in an ICU. Therefore, you can feel confident that we have the equipment and staff necessary to handle any situation that may arise during your flight. We also provide neonatal transport and have the equipment and staff necessary to care for an infant during a medical flight.
What's more, we offer bedside-to-bedside services, which means that in addition to your flight, we will also provide ground transportation to the plane, as well as to your final destination. And, we have a flawless flight record, meaning no incidents or accidents have ever occurred on any of our flights, so you can have peace of mind that you or your loved one will be safe.
To learn more about the services we offer, contact Air Ambulance Worldwide today. We have flight coordinators standing by 24/7 who can answer any questions that you may have.