What Air Ambulance Service is in East Texas?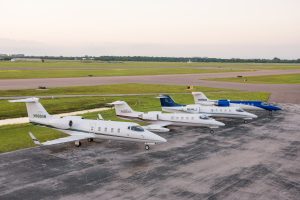 If you need to travel via air ambulance to or from East Texas, you'll want to know which air ambulance service is the best in the area. The answer to that question is Air Ambulance Worldwide. Since 2004, we have dedicated ourselves to providing our patients with high-quality medical care with an emphasis on safety. In fact, safety has always been our No. 1 priority, and we are proud to tout our flawless safety record, meaning no accidents or incidents of any kind have happened on any of our medical flights.
We Offer a Variety of Air Ambulance Services
Air Ambulance Worldwide offers a variety of air ambulance services to patients traveling to and from the East Texas area, including:
Air ambulance – This service is for patients who require high-level care during their transportation. They will be flown on one of our private jets that's equipped with the same medical equipment you would find in an ICU, while being monitored by our experienced medical staff.
Commercial airline stretcher – If the patient requires a stretcher to travel, we can work with an airline to remove seats and install a stretcher in its place. We will also install a privacy curtain around the patient during this flight. Please note that this service is available only on international flights.
Commercial airline escort – Most commonly used for relocations of elderly patients, this service entails having a nurse escort a patient on a commercial flight. The nurse will ensure that the patient gets on the right flight and will help the patient with any basic needs, including medication administration and basic hygiene.
For more information about the air ambulance services we have available to patients traveling to or from the East Texas area, contact the professionals at Air Ambulance Worldwide today.