U.S. Air Ambulance Company Serving Arizona, Florida, Canada, the Caribbean & Destinations Worldwide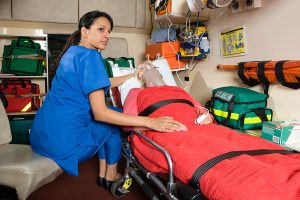 If you are located in the U.S. and in need of an air ambulance service that is reliable and ready to help at a moment's notice, consider the knowledgeable, experienced medical air transport professionals from Air Ambulance Worldwide. Not only do we cover the continent coast-to-coast, we also provide emergency and non-emergency medical transportation to and from international destinations all over the world. For instance, if your loved one is injured in an accident in Europe, South America or Asia, and you need to have them flown back to the United States for treatment, we can make arrangements for the transfer 24 hours a day, seven days a week.
Air Ambulance Worldwide is based in the U.S. and our safety record is impeccable – perfect, in fact, as evidenced by our ARGUS Gold Rating. And, if you are in Europe seeking air ambulance service for a medical flight to or from the U.S., we're pleased to report that we are one of a handful of U.S.-based companies to earn the distinction of EURAMI certification. The fact that we were awarded EURAMI certification illustrates our sterling reputation throughout the world as a leading US air ambulance provider.
What sets us apart from the average air ambulance company in the U.S.? It begins with customer service. When you partner with Air Ambulance Worldwide, you are paired with a friendly, knowledgeable flight coordinator who will handle every aspect of the logistics for your transfer, including:
Acquiring a detailed medical report
Assigning the appropriate medical personnel to your flight
Arranging for ground transportation
Arranging for commercial stretcher service, if necessary
Arranging for a receiving facility, if needed
Coordinating with the Air Ambulance Worldwide insurance specialist on preparing and filing claims with your personal insurance company, if applicable
Keeping the lines of communication open among all interested parties throughout the transfer
For information about our air ambulance service to and from the U.S., please call 727-781-1198 or contact us today and we can plan your flight in as little as two hours, if needed. We proudly serve patients from the United States to Europe, Canada to the Caribbean and worldwide.