Air Ambulance Worldwide is the Medical Flight Company You Can Count On for Quality Medical Care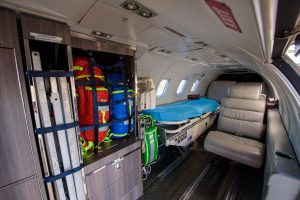 For a medical flight company that you can rely on to provide a safe and comfortable medical air transport, there is none finer than Air Ambulance Worldwide. We offer a wide range of medical flight services for all types of patients, whether they are in need of urgent air ambulance flights or non-emergency medical escort services. Our medical team is also more than prepared to care for patients of all ages, including pediatric and geriatric patients. No matter what type of medical transport you are looking for, our knowledgeable and friendly flight coordinators will expertly plan and oversee the entire transfer.
Air Ambulance Worldwide is a medical flight company that places the highest emphasis on safety. This is reflected in our flawless flight record, meaning that no accidents or incidents have occurred on any of our flights. Our commitment to safety has also earned us an ARGUS Gold safety rating and the prestigious EURAMI accreditation, both of which are bestowed upon air service providers who demonstrate exceptional safety records in aviation.
Furthermore, at Air Ambulance Worldwide we aim to make the medical transport process as easy as possible on our patients and their families during what can be a stressful time. We do this by providing:
Flight coordinators who are available 24/7 to discuss your options
Insurance specialists who help to determine if a medical flight is covered by insurance, and if so, will file the claim on the patient's behalf
Complete bed-to-bed service, meaning that we coordinate all ground transportation as well as air transportation
To learn more about what sets us apart as a medical flight company, contact Air Ambulance Worldwide today. Our flight coordinators are standing by day and night to answer your questions.