Will My Medical Evacuation Be Covered by My Private Insurance Plan?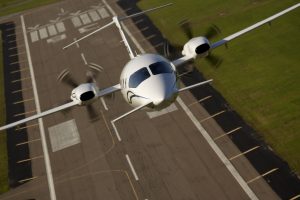 Verifying whether your private insurance will cover your medical evacuation is not a simple undertaking. Health insurance coverage regarding medical air transportation varies from patient to patient because every patient's insurance policy and condition are unique in their own way. To help alleviate the stress during a generally difficult time, Air Ambulance Worldwide provides an experienced team of insurance specialists and flight coordinators to not only manage every detail of your trip but to also work with the insurance companies and help process your claim from beginning to end.
In most cases, private insurance plans will only provide coverage for a medical evacuation if the medical transportation services utilized are deemed to be "medically necessary." "Medical necessity" is defined under the "Model Managed Care Contract," which was created by the American Medical Association, and in order to qualify as such, your situation must fall under specific guidelines. To meet this criteria, the diagnosis and treatment of an injury, condition, or its symptoms must:
Be medically appropriate regarding the duration, site, frequency, and extent of care
Not be for the monetary benefit or convenience of the patient, treating physician, or medical care provider
Align with generally accepted standards established within the medical community
At Air Ambulance Worldwide, our insurance professionals will do everything possible to confirm that your medical flight is covered. They know the right questions to ask, how to properly interpret the answers, and will file and track your claim until it is completely processed.
To learn more about our unrivaled medical air transportation options, or for assistance to help determine whether your insurance will cover your medical evacuation, contact the experts at Air Ambulance Worldwide. Call us today at 727-781-1198 or toll free at 877-922-9675; we look forward to serving you.