The Services Provided by a Medical Escort in Martinique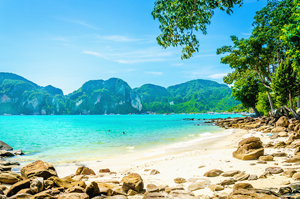 If you need a medical escort to accompany you on a trip to or from Martinique, the team at Air Ambulance may be able to help. Our highly trained team is standing by to help organize the medical transportation of you, your loved ones, or your patient to ensure they get to their destination safely and on time. We have extensive experience providing medical escort services across the planet and can usually begin coordinating the patient's transportation within two hours.
One of the benefits to our medical escort service is that we can help coordinate commercial flights for patients who have been medically cleared to fly. With this service, we'll accompany the patient for every step of their journey, ensuring they have access to the personalized care they need along the way. This is a bed-to-bed service that can accommodate patients traveling to or from Martinique and entails the following steps:
We greet the patient at their point of origin – be it at their home, a hospital or elsewhere – having coordinated with the patient's medical staff to fully understand the specific needs of the individual.
Our team transports the patient from their point of origin to their departing airport.
We handle the logistics of navigating the airport, from the ticketing process to making it through security, to pre-boarding the airplane.
In the air, the medical escort is available to assist with any medical or hygienic needs of the patient.
Upon arrival, we transport their patient to their ultimate destination, wherever it may be.
Additionally, we can provide accompaniment to patients who rely on a stretcher, coordinating with airlines to ensure appropriate accommodations. We also specialize in private medical transportation if the patient requires a medical escort with personalized care not possible on a commercial airline.
To learn more about the medical escort services that we offer for patients traveling to or from Martinique, contact Air Ambulance Worldwide today at 877-922-9675 or 727-781-1198.