Is Medevac Travel Covered by My Private Insurance Plan?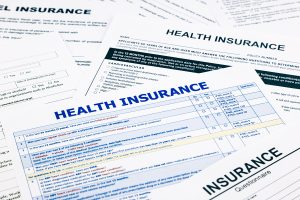 Air Ambulance Worldwide has insurance experts on staff who can help determine whether your medevac travel will be covered by your private health insurance. We offer a number of customizable medical flight services and have a support team of flight coordinators and insurance experts that are second to none.
Even though every health insurance provider has different criteria that determines whether its clients receive coverage or not, our experienced personnel can help to find out if you receive the necessary coverage. The main factor is verifying if the air ambulance service utilized is "medically necessary." This means that the treatment received must coincide with common medical practices, be medically appropriate in terms of site, extent, and duration, and must not monetarily benefit the patient or healthcare provider or simply be for their convenience.
In addition to establishing whether the medevac travel is "medically necessary," other factors that can determine if a patient will receive appropriate insurance coverage include:
The patient's specific medical condition
Their private health insurance provider
The type of medical flight and necessary equipment utilized
The reason for the air ambulance service
At Air Ambulance Worldwide, we're dedicated to making your experience as easy as possible during this trying time. Our insurance experts will help relieve the stress of dealing with insurance companies and the baffling paperwork, allowing you and your loved ones to focus on the situation at hand. For your peace of mind, our team will also take care of filing and managing your insurance claim all the way to the end.
Our insurance specialists are standing by 24/7 to answer any questions you may have regarding your emergency medevac travel. Contact Air Ambulance Worldwide today for more information about our premium medical flight services; we can be reached at 877-922-9675 or 727-781-1198.