How Much Does an Air Ambulance Flight Cost?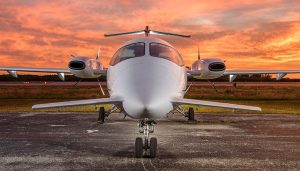 If you or a loved one requires an air ambulance flight, you are most likely concerned about how much it will cost, and rightfully so because these types of flights can be pretty costly. Unfortunately, there is no set answer to this question as there are many factors that go into determining the cost of an air ambulance flight, such as:
The location of the person who requires the flight
Where the person needs to travel to
The extent of their injuries and the equipment/medical staff that will need to be on the flight
How far away an aircraft is from the person's location and how quickly the patient needs to be moved
Let Air Ambulance Worldwide Handle Everything for You
When you or a loved one requires an air ambulance flight, the tasks of scheduling a flight and finding the best price available can seem overwhelming. That's where Air Ambulance Worldwide comes in. We have strategically located partners all around the world, allowing us to pick you up in a timely manner. We can save you a significant amount of money when compared to another company that may have to fly many "empty miles" just to pick you up, adding more expenses to your bill.
What's more, we have an insurance specialist on staff who will work relentlessly to see if your insurance will cover the cost of the flight, allowing you to focus on what's most important – your health or the health of your loved one. To learn more about the air ambulance flights that we have available, and our other services that are dedicated to making this expense as affordable as possible, contact Air Ambulance Worldwide today.