How Far Can an Air Ambulance Fly?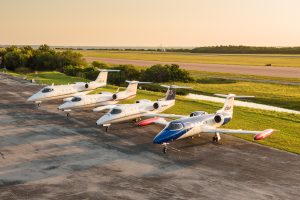 Air ambulances are often used for medical emergencies that require a patient to travel to a specialized medical facility, usually a hospital, to receive treatment for severe injuries or illnesses. If you think you or a loved one may need the services of an air ambulance, one question that may come to mind is, how far can an air ambulance fly? While certain companies may have a limited area they can fly to, any company worth their salt will be able to travel to almost anywhere in the world. This is important because oftentimes, a U.S. citizen is injured in another country and will want to return back to their country to receive treatment, so they'll need a company that has the ability to come and get them from wherever they are.
Air Ambulance Worldwide – Providing High-Quality Air Ambulance Services to Almost Anywhere in the World
When you require the services of an air ambulance, Air Ambulance Worldwide is the company to turn to. That's because, in addition to the safety-focused services that we provide, we also can travel to anywhere in the world (with the exception of North Korea) so no matter where you need to go or get picked up from, you can count on us to be there for you. Some other reasons that working with us is a good choice include the fact that we:
Have a perfect safety record, meaning no incidents have ever occurred on any of our flights
Only hire medical staff members that have at least 5 years of experience working in an ICU
Equip all of our planes with top-of-the-line medical equipment
Provide bed-to-bed services, meaning that in addition to the flight itself, we will also provide ground transportation to the flight, as well as to the patient's final destination
To learn more about the services that we can provide going to or from almost anywhere in the world, contact Air Ambulance Worldwide today.