Emergency Patient Air Travel From South America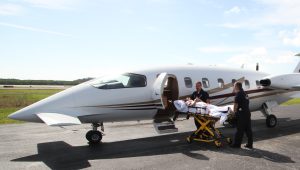 Individuals who need emergency medical air travel to or from any country in South America can turn to Air Ambulance Worldwide. For more than a decade, our air ambulance company has provided comprehensive medical flight services to patients with a wide array of health needs while taking every precaution necessary to ensure their safety.
Emergency Air Travel Services
Air Ambulance Worldwide provides emergency air travel to patients of all ages. Our aircrafts are equipped to serve as flying intensive care units, and our medical team includes physicians, nurses, emergency medical technicians, respiratory therapists, pediatric specialists, and other clinicians who possess at least five years of ICU/ER experience to ensure the highest level of care for our patients.
Furthermore, Air Ambulance Worldwide provides true bedside-to-bedside service. Our staff coordinates every aspect of emergency air travel, including arranging ground transportation and gathering medical paperwork, so our patients and their families don't have to.
COVID-19 & Emergency Air Travel
As COVID-19 impacts countries around the globe, having effective disease control measures in place is more important now than ever before. That's why Air Ambulance Worldwide has taken multiple steps to ensure the safety of our team members and patients. After every flight, our aircrafts are cleaned and disinfected from top-to-bottom using SaniSwiss surface and airborne sanitizers. Individuals with COVID-19 and other highly infectious diseases are safely transported in Peke Safety MedPods that keep patients isolated while still allowing our clinicians to provide necessary care.
Arrange an Emergency Flight Today
Contact Air Ambulance Worldwide today to schedule emergency patient travel to or from South America. Our flight coordinators are standing by to assist you.