For the Finest Commercial Medical Escort Services to or from Chattanooga, TN, Trust Air Ambulance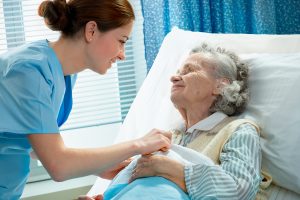 For top-notch commercial medical escort services for patients traveling to or from Chattanooga, Tennessee, look to Air Ambulance Worldwide. We are an air ambulance company with many years of medical transportation experience. Whether you, a loved one, or a patient under your care needs to fly home or abroad, Air Ambulance has the medical staff to make sure they have a safe and smooth flight.
There are three services available to patients traveling to or from Chattanooga, TN:
Commercial medical escort – This is for patients who need to travel aboard a commercial airline but are too ill or injured to do so alone. We accompany the patient from his or her current location to the airport, during the flight, and from the destination airport to his or her new facility or home, ensuring the patient is cared for and comfortable.
Air ambulance – For private, bedside-to-bedside service, we'll transport the patient in our specially equipped aircraft, which is manned by seasoned pilots and staffed by at least two of our specialized medical personnel.
Commercial stretcher service – For patients who must remain prone during transport on international flights, we will arrange for a stretcher and other medical devices aboard the plane and will accompany the patient during travel.
Regardless of the service needed, Air Ambulance Worldwide provides a flight coordinator to handle all of the flight logistics. We even have insurance specialists on staff who can help navigate the complexities of insurance reimbursements and coverage details.
If you're need of a commercial medical escort or need more information on our medical services, call Air Ambulance Worldwide today at 727-781-1198 or 877-922-9675.