Air Ambulances & Commercial Medical Escorts Available for Patients Traveling Worldwide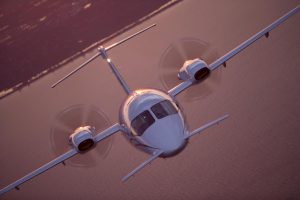 Air ambulances are specialized aircraft that require highly trained pilots and medical personnel. Few companies have invested as thoroughly in their aircraft and staff as Air Ambulance Worldwide. We have assisted countless men, women, and children by using our state-of-the-art equipment at the hands of seasoned aviators and thoroughly trained staff, providing incident-free medical transportation. We are one of a few American companies to have received EURAMI certification, and maintain a gold rating with ARGUS International – testament to our unblemished safety record, and one of many reasons why we stand head and shoulders above other air ambulances in the industry.
Here are a few other reasons why you should trust us with your medical transportation needs:
Our air ambulances are fully equipped to handle any medical contingency that may arise during the transportation process.
We offer bedside-to-bedside services with various levels of care available, depending on the patient's needs.
We arrange for ground transportation in both the departure and arrival communities to transport the patient between the facilities and the aircraft.
Our flight coordinator handles all of the many transportation details, including ensuring that the patient's medical records arrive on time.
And more
Whether you, someone you love, or a patient under your care wants private air transportation or plans to fly aboard a commercial airliner, our staff can ensure that he or she experiences the most pleasant flight possible. Contact us by calling 727-781-1198 or 877-922-9675 today, and discover for yourself why Air Ambulance Worldwide is one of the most requested air ambulances in the industry.