Air Ambulance Company Providing Service Around the Globe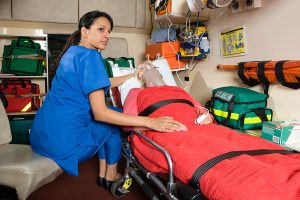 For a first-rate air ambulance company that can provide medical escort service to virtually any airport on earth, turn to the medical transportation professionals at Air Ambulance Worldwide. We serve every country except North Korea, providing caring, attentive medical care for patients who are in a compromised condition and need assistance. Our ARGUS Gold rating and EURAMI certification tell you that we are an air ambulance company that can be trusted to provide the very best service when you, a loved one, or a patient in your care flies with us.
We provide several levels of bedside-to-bedside medical transportation assistance, depending on the patient's needs. The people we serve include:
Those who become ill or injured while on vacation or otherwise away from home and are unable to travel without aid
Men, women, and children who need to travel to receive specialized care or life-saving surgery
Non-emergency patients who need help receiving ongoing medical care while traveling
And more
For those who want private, dedicated attention, our air ambulance company has specially equipped aircraft that are much like flying intensive care units, which are staffed by highly trained attendants who are available to provide medical, hygiene, and comfort care. Our pilots are seasoned professionals with a minimum of 2,500 hours of flight time and at least 15 years of experience.
We also provide multiple levels of medical escort service for commercial flights, in which the patient will be accompanied by at least one member of our medical staff. Each member of our team, which includes doctors, nurses, paramedics, and respiratory therapists, has a minimum of five years of ICU/CCU experience. We even have neonatal and pediatric specialists on staff to deal with patients who are pregnant or very young.
For more information on our air ambulance company, or to learn more about the specific services we provide, call Air Ambulance Worldwide today at 727-781-1198 or 877-922-9675.