Air Ambulance Worldwide Provides Safe and Efficient Medical Air Transport Services to or from the Best Hospitals in West Virginia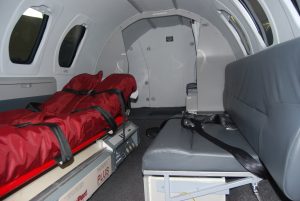 Whether you need transportation to or from a hospital in West Virginia, you'll want to choose a company that's familiar with the hospitals in the area. Since our founding in 2004, Air Ambulance Worldwide has provided patients around the world with reliable, efficient, and safe medical air transport services to some of the best hospitals in West Virginia while attending to all of their medical needs. What's more, we have recently opened up a new base in Washington, PA, that makes traveling to or from these hospitals easier than ever. Some of the hospitals we work with regularly in this area include:
University of Pittsburgh Medical Center
Allegany County Hospital
West Virginia University Hospital
WVU Children's Hospital
Ruby Memorial Hospital
Ohio State University Hospital
Cleveland Clinic
And many more
Great Reasons to Work with Air Ambulance Worldwide
While Air Ambulance Worldwide isn't the only medical flight company in the world, we are certainly the best. We believe this is due to the fact that we:
Are incident free, meaning that we've never had any sort of incident or accident occur on any of our flights
Have a medical staff who all have at least 5 years of experience working inside of an ICU
Outfit all of our aircraft with the same medical equipment found inside an ICU
Provide bed-to-bed services, meaning that we will pick you up and drive you to your flight and after we land, will take you to your final destination
For more information about the medical transport services we have available to and from hospitals in the West Virginia area, contact the professionals at Air Ambulance Worldwide today.