Air Ambulance Worldwide Serves All of Italy, Including Venice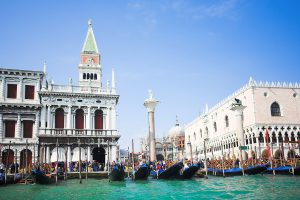 Sick or Injured in Venice? Trust Air Ambulance Worldwide to transport you home. Need to return to Italy? We can help with that, too. In fact, we provide medical transportation service to cities around the world, servicing every continent except Antarctica. If you are making arrangements for your own transportation, or searching on behalf of a loved one or a patient under your care, you can trust that we will provide the finest service available, ensuring that you reach your destination in as safe and comfortable a manner as possible.
We offer three levels of service, any of which can be enlisted in as little as two hours. In fact, the aircraft, pilots, and medical staff of Air Ambulance Worldwide are prepared 24 hours a day, ready to serve your medical transport needs. The services we offer to patients travelling to or from Venice, Italy, include:
An air ambulance – Our private aircraft are specially outfitted for medical transportation and staffed with highly experienced pilots and medical staff.
A medical escort – A member of our medical staff will accompany the patient on a commercial flight to provide basic hygiene, oxygen, medication, and any comfort needs.
Commercial stretcher flights – We'll include medical accommodations, such as a stretcher or other necessary equipment, for patients traveling on a commercial international flight.
Additionally, you'll have peace of mind knowing that our pristine safety record has earned us full accreditation from the European Aeromedical Institute (EURAMI), as well as an ARGUS Gold safety rating. To experience firsthand why we are the ideal choice to transport patients to or from Venice, Italy, contact Air Ambulance Worldwide by email, or by calling 877-922-9675 today.