Air Ambulance, Medical Air Transport Services to and from Great Britain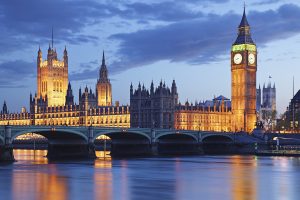 Air Ambulance Worldwide provides, safe, smooth medical air transport services to and from Great Britain and elsewhere around the globe. It is our responsibility and honor to help you, a loved one, or a patient in your care experience a seamless, bed-to-bed transport to or from the UK while attending to every medical need in a professional manner.
Who might require our air ambulance or medical air transport services? Our clients traveling to or from the UK include:
Vacationers from the U.S., Canada, or elsewhere in the world who become stuck with an unexpected medical condition in London, Edinburgh, Manchester, Glasgow, Cardiff, or any other city in Great Britain
Elderly people for whom travel on a commercial airline without close assistance is not practical
Patients who are stretcher-bound and require special arrangements for an international flight
Patients who cannot travel commercially for treatment or surgery for a serious medical condition
Our Air Ambulance Worldwide team consists of knowledgeable flight coordinators, highly experienced pilots, and specialized medical personnel. By working together, we make the patient's travel experience as stress free as possible. We offer three main services depending on the patient's needs – air ambulance, medical escort, and international stretcher flights. All services include ground transportation and regular updates to family members and case managers so that everyone involved is kept in the know. No matter what type of service the patient requires, we can provide a smooth and compassionate transfer for them.
No matter if your condition or that of a loved one requires an air ambulance flight to London, Birmingham, or any other city in Great Britain, you can call us (toll free) at 877-922-9675 24 hours a day, seven days a week. We can also be reached around the clock by e-mail.