Establishing the Cost of a Patient's Air Ambulance Services Will Vary Based on the Individual's Private Health Insurance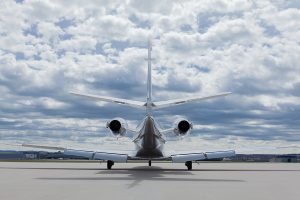 There are a number of factors that come into play when deciphering what air ambulance services will cost for you or a loved one. This is no simple task because every patient's insurance policy and health condition significantly varies from one case to the next. However, Air Ambulance Worldwide has the knowledge and experience to help you navigate the labyrinth within the insurance companies to find out if your claim will accepted or not.
When it comes to determining if your insurance will cover your medical flight, the greatest factor is verifying whether or not the air ambulance service is considered to be a "medical necessity." To be "medically necessary," the treatment, prevention, or diagnosis of a condition must:
Not financially benefit the patient or be for the convenience of the patient or health care provider
Be medically fitting in terms of frequency, location, and duration
Correspond with the accepted principles of medical practice
As part of our commitment to superior customer service, Air Ambulance Worldwide provides an entire team of experienced insurance specialists to help alleviate the headache of having to deal with insurance companies, allowing you to relax and focus on what really matters – the health of yourself or your loved ones. Our insurance experts will take care of the entire insurance process and manage every aspect of your claim until the very end.
For assistance in determining what your air ambulance services will cost, contact Air Ambulance Worldwide today. Our insurance specialists are standing by to answer any questions you may have and to help make the insurance process as go smoothly as possible. Call us at 877-922-9675 or 727-781-1198 to learn more.