Air Ambulance and Medical Transport Services to and from Portland, OR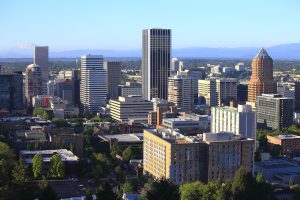 Air Ambulance Worldwide is proud to provide comprehensive medical transportation services to and from Portland, Oregon, or anywhere else in the world. Whether you, a loved one, or a patient in your care has been injured on vacation, needs emergency transportation to a medical facility, would like the accompaniment of a nurse on a commercial flight, or requires any other travel support, we have the specialized services to suit your particular medical needs.
Air Ambulance Worldwide continually strives to raise the standard in the air transportation industry, and as a result of our efforts and our unblemished safety history we have been recognized with the prestigious EURAMI certification as well as a Gold ARGUS rating. These recognitions are given only to those companies who go above and beyond for their clients and who have maintained incident- and accident-free records.
As a leading air ambulance company, we can provide a number of medical transfer services to and from Portland, OR, including:
Air ambulance transportation – This is a full bedside-to-bedside service that covers every aspect of a patient's journey from start to finish, including travel to and from the airport, retrieval of all medical reports prior to the trip to ensure all medical needs are accounted for, and at least two team members who will accompany the patient throughout travel.
Commercial medical escorts – If you or a patient in your care is unable to travel on a commercial flight alone, we can provide a nurse to travel with the patient in the first-class section of the airplane. This service includes the provision of all necessary oxygen and wheelchair equipment, as well as basic hygiene and medication administration.
Commercial stretchers – This service is for patients who need stretcher equipment on an international commercial flight. Air Ambulance Worldwide will alert the airline and have all necessary arrangements made upon the patient's arrival to the airport.
To learn more about the elite medical transportation services we offer to and from Portland, OR, or anywhere else in the world, call Air Ambulance Worldwide today.