Air Ambulance Services to or from Orlando, FL & Other Cities in the United States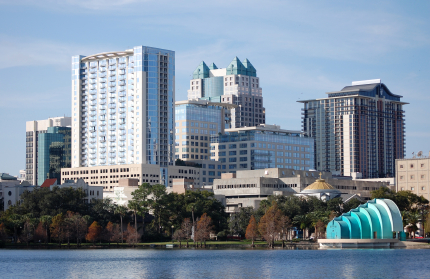 If you, a loved one, or a patient in your care is in need of urgent air ambulance services to or from Orlando, Florida, or anywhere else in the world, Air Ambulance Worldwide provides medical transportation that is second to none. With many years of experience in the emergency air flight industry, we are committed to providing our patients with the highest quality of care and services available. Our pristine safety record has earned us full accreditation from EURAMI as well as a Gold safety rating from ARGUS, and our dedication to customer comfort and ease of travel has made us one of the most trusted air ambulance providers in the industry.
Air Ambulance Worldwide provides different levels of service to accommodate you or your loved one to or from Orlando, FL, including air ambulances, medical escorts, and commercial stretchers. No matter what service you are in need of, you can rest easy knowing that you or your loved one's comfort and safety are in the right hands. When you turn to us for your medical transportation services, you will benefit from:
One point-of-contact throughout the entire process with availability 24 hours a day and seven days a week
Full bedside-to-bedside service
A team of highly trained and experienced medical personnel, including doctors, nurses, paramedics, and respiratory therapists
Full-time pilots who have at least 15 years of experience in the industry
Service to anywhere worldwide
Skilled insurance specialists who work diligently to obtain any insurance coverage reimbursements
Several types of aircrafts to provide maximum cost efficiency
A dedicated Air Ambulance flight coordinator that will handle all of the logistical details for the entire trip
Whether you, your loved one, or someone in your care is in need of emergency medical transportation or simply would like medical assistance while flying commercially, we will provide you with the most comfortable and safe journey possible. For more information on the medical air flight services we provide to or from Orlando, FL, call Air Ambulance Worldwide today.