Safe and Reliable Air Ambulance Services to or from Oakland or Elsewhere in California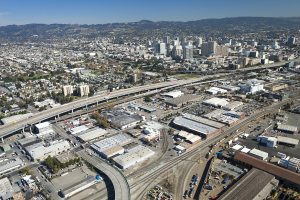 At Air Ambulance Worldwide, we know how overwhelming even the most routine long-distance flight can be sometimes. The hassle and worry multiplies when someone has a medical issue preventing him or her from flying home to or from Oakland or any other California city. Our goal is to provide the safest, smoothest medical air transport services available, and we vow to provide just that when you book our air ambulance services.
Our people set us apart. With full-time seasoned pilots, extremely experienced medical team members and conscientious ground support staff, every aspect of the medical air transfer will be handled with skill and professionalism. Our services include:
Emergency and non-emergency air ambulance transfers for Oakland, CA, residents or visitors who are severely injured or ill and require medical care
Travel escort assistances from medically trained team members on commercial flights for patients who are unable to fly commercially alone comfortably and safely
Commercial air stretcher service (international flights only)
Air Ambulance Worldwide's top priority is safety. Our perfect record has earned us an ARGUS Gold rating and EURAMI accreditation in recognition of our safety protocols and history. In addition, we make sure that every client is assigned medical personnel who specialize in the condition or conditions that have forced the patients to seek alternative transportation. All of our medical team members have extensive ICU/CCU experience and are prepared for any mid-flight contingency. Finally, your specially assigned flight coordinator will arrange for ground transportation, delivery of medical documents and maintain open communication with all parties concerned.
To learn more about the services offered by Air Ambulance Worldwide, or to book a flight to or from Oakland, CA, call toll-free at 877-922-9675, or send us an e-mail any time of day or night, any day of the week.