Air Ambulance Worldwide Provides Unmatched Medical Transportation to and from Nashville, TN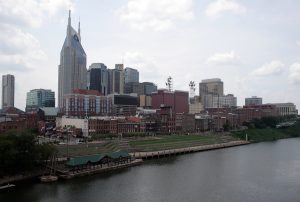 Air Ambulance Worldwide is proud to provide leading medical transportation services to and from Nashville, Tennessee, or any other city in the world. We make the comfort and safety of our customers our number one priority, and handle every aspect of their journey to ensure the smoothest and easiest trip possible despite the conditions of the patient. When you first contact us for your or a loved one's transport needs, one of our experienced flight coordinators will work with you to determine the service that is most appropriate for the patient's medical requirements. From there, the flight coordinator will handle all logistics and travel arrangements so you can focus on what matters most: the health of the patient.
Air Ambulance Worldwide offers three levels of transport services to and from Nashville, TN. These services include:
Air ambulance flights – This option is ideal for patients who are in need of emergency air transfers or who are too ill or injured to travel commercially. Our air ambulance service includes bedside-to-bedside assistance, two or more of our experienced medical personnel to accompany the patient at all times, and assistance locating and arranging for a receiving facility in the destination city.
Commercial stretchers – We can make all necessary arrangements for patients in need of a stretcher or other medical equipment on an international commercial flight. A nurse or doctor will also accompany the patient throughout the journey for medical support.
Medical escorts – If the patient is unable to travel alone on a commercial flight, or would simply like the peace of mind of a medical professional at their side, one of our experienced nurses can accompany the patient for the duration of the trip. This service includes any needed wheelchair or oxygen equipment, as well as basic hygiene care and medication administration.
To learn more about the medical transportation services we offer to and from Nashville, TN, contact Air Ambulance Worldwide today.