Air Ambulance Services for Patients in Managua, Nicaragua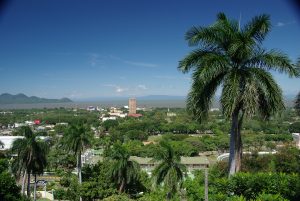 Patients who need an air ambulance to transport them to or from Managua, Nicaragua can trust Air Ambulance Worldwide to provide them with exceptional care throughout their trip. Our professional medical team has the experience and training necessary to get you wherever you need to go safely, all while offering compassion and attentiveness to help make your trip as comfortable as possible.
You're guaranteed to be in good hands when you choose us because our team has a number of qualifications that set us apart from our competitors, such as:
Our medical professionals each have a minimum of five years of emergency medicine, pre-hospital, ICU, or CCU experience
All staff members are trained in Aviation Physiology, meaning they're prepared to administer care on an air ambulance
We have specialists like pediatricians and geriatricians on standby
Our staff is fluent in multiple languages, assuring easy communication between the patient and medical personnel
Many medical staff members have additional certifications, like Basic Life Trauma Support and Critical Care Nursing
Our pilots have thousands of hours of certified flight time as well as spotless safety records
Furthermore, Air Ambulance Worldwide offers bed-to-bed services. That means we'll take you from your discharging hospital to your receiving facility, handling all of your medical needs in between. We can transport you to or from Managua via a private plane complete with equipment, medicine, and a staff to meet your unique needs. Alternatively, we can have a medical assistant escort you through every step of travel on a commercial flight, or arrange for an airline to accommodate your privacy, space, and safety needs if you need to travel on a stretcher or with other medical equipment.
To learn more about the services Air Ambulance Worldwide offers patients traveling to or from Managua, contact us at 877-922-9675 or 727-781-1198.