Safe, Smooth Air Ambulance Services to or from Maine and other New England States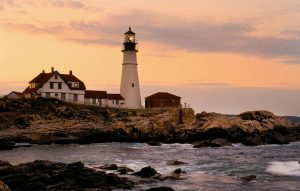 Let Air Ambulance Worldwide get you home safe and sound if you become stranded either due to an injury or serious illness and are unable to fly commercially to or from Maine. We provide the finest medical care in the medical air transfer industry, and our safety record is unblemished. We have the most comprehensive medical flights available and will help you return home from almost anywhere in the world safe and sound.
Air Ambulance Worldwide offers three main medical flight services to meet the needs of any patient, whether they're confined to bed or just need assistance traveling comfortably on a commercial flight. These services include:
Stretcher requirements for international flights – We'll communicate with the airline to accommodate a stretcher and/or other medical equipment and will also assign a medical professional to see to the patient's every need throughout the trip.
Air ambulance – With this bed-to-bed service, no fewer than two of our experienced, caring medical staffers will accompany the patient on the flight. Assistance with personal insurance also is available from our staff.
Medical escort – One of our medical staff members will accompany the patient and attend to basic hygiene, oxygen, medication, and overall comfort during the transfer.
Air Ambulance Worldwide will make all the necessary arrangements so that you, a patient under your care, or a loved one are as comfortable as possible from start to finish. To learn more about our medical air transport to or from Maine, contact us 24 hours a day, seven days a week with a toll-free call at 877-922-9675 or email us.