Air Ambulance and Medical Transportation Services to and from Jamaica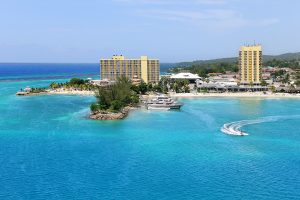 If you are in need of medical transportation services to or from Jamaica, Air Ambulance Worldwide is the company you can rely on to provide you with the safest and most comfortable trip possible. We specialize in providing industry-leading mobile intensive care services across the world for patients of all ages and health conditions. No matter what particular transportation service you or a patient in your care requires, our dedicated team is standing by to assist you through every step of the journey.
When you first contact Air Ambulance Worldwide for medical transportation to or from Jamaica, we will begin by going over all of the patient's medical records to recommend the best service based on the patient's condition and needs. Some of the services we provide include:
Air ambulance flights – This is a full bedside-to-bedside service that includes transportation to and from the airport, a team of at least two medical personnel who will accompany the patient throughout the journey, and help with the location and arrangement of a receiving facility if necessary.
Medical escorts – For patients who require medical assistance on a commercial flight, an Air Ambulance nurse can accompany the patient in first class and provide medical equipment such as wheelchairs and oxygen tanks as well as basic hygiene care and medication administration.
Commercial stretchers – If the patient requires a stretcher on an international commercial flight, we can coordinate with the airline to ensure all accommodations are ready upon the patient's arrival to the airport. Additionally, we will provide a trained nurse or doctor to attend to the patient on the flight to ensure that all medical needs are met.
No matter what service you or a patient in your care requires to or from Jamaica, or anywhere else in the world, we are here to assist you 24 hours a day, seven days a week. To learn more about the mobile intensive care services we provide, contact Air Ambulance Worldwide today.