Air Ambulance Services to or from all Cities in Israel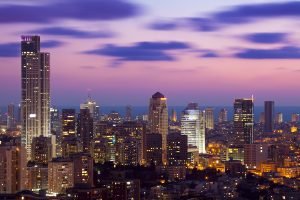 No matter where you travel for vacation or business, there always is a chance that injury or a serious illness could render you unable to make the return flight commercially. That's why there's Air Ambulance Worldwide a medical air transport service that assists people who must travel to or from Israel but cannot do so via a routine commercial flight. Our bed-to-bed services are ideal for patients who require emergency or non-emergency transportation, or are unable to make a flight comfortably without professional medical assistance.
If you, a loved one or a patient under your care requires air ambulance service to or from Israel, turn to us for the safest, smoothest and most comfortable medical air flight possible. We have a perfect safety record, which has earned us full accreditation from the European Aeromedical Institute (EURAMI) and an ARGUS Gold safety rating. Our aircraft are state of the art, and they are kept in peak condition and ready to fly all year long.
We also take pride in the talent level and compassion of our team members. When you use our air ambulance services on a flight to or from Israel, your team will consist of:
A pilot or pilots with more than 20,000 flight hours logged
A medical team with training and expertise that is specific to your ailment or injury
A flight coordinator who will handle every aspect of planning, including arranging for ground transportation and coordinating with the receiving facility, if necessary
In addition, our staff includes an insurance specialist who will assist you with filing claims with your personal insurance company. And when you book a flight to or from Israel, you will be provided with a completely itemized quote, so there will never be any unexpected charges. To learn more, or to schedule one of our air ambulance services for a flight to or from Israel, contact Air Ambulance Worldwide with a toll-free phone call at 877-922-9675 or email us any time of day or night.