Air Ambulance and Medical Air Transport Services to or from Havana, Cuba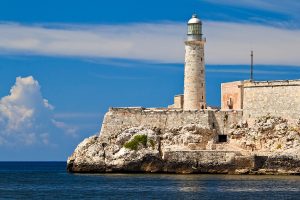 If you require air ambulance services to or from Havana or any other city in Cuba, there really is only one logical choice: Air Ambulance Worldwide. In early 2011, Air Ambulance Worldwide, and its affiliate, Air GATO Enterprises, were granted the air rights required to make emergency and non-emergency medical air transport flights between the United States and Cuba. Approval was granted by both the U.S. Treasury Department and the Cuban government after an arduous and painstaking licensing process – a process we gladly undertook in order to provide our clients the most complete services anywhere in the world.
If you, a loved one, or a patient under your care requires long-distance medical air transport to or from Havana, you can rely on the proven track record and exemplary customer service of Air Ambulance Worldwide. We can promise:
A safety record that is flawless, with an ARGUS Gold rating
Experienced, full-time air ambulance pilots
A number of different types of aircraft outfitted for medical transport
Medical personnel with extensive experience in ICUs/CCUs; we even have pediatric and neonatal specialists that can be assigned to your case
No hidden costs, as we'll provide you with a detailed quote up front
In addition, we offer a number of unparalleled air ambulance services, such as our medical transport service, bedside-to-beside air transport services, and even stretcher coordination on certain commercial international flights. And, depending on your case, we can organize your flight details in as few as two hours. What's more, if you need assistance with filing claims with your private insurance company, we have staff that can submit and track the claims for you. Whether you or a loved one turns to us for medical air transport to or from Havana, you can be sure that you'll be in good hands.
For additional information about our medical transport flights to or from Havana or elsewhere in Cuba, please call any time day or night or. Contact us by e-mail or call us toll free at 877-922-9675 to learn more about Air Ambulance Worldwide services provided to and from Havana or other locations in Cuba.