Call Air Ambulance Worldwide for Medical Transfer Services to and from Glasgow, Scotland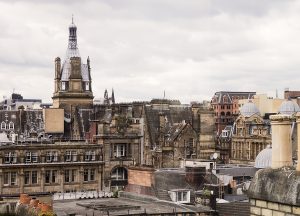 Air Ambulance Worldwide is proud to provide emergency and non-emergency medical transportation services to and from Glasgow, Scotland, or anywhere else in the world. Since our inception in 2004, we have worked to establish ourselves as a leader in the industry by providing reliable and efficient transportation for those in medically compromised conditions. In fact, our dedication to customer satisfaction, our unblemished safety record, and our adherence to strict medical protocol have earned us a EARUMI accreditation and a Gold rating from ARGUS. Both of these prestigious recognitions are given only to those companies – like us – who continue to set the standard in the medical flight industry.
When you first contact Air Ambulance Worldwide for your medical transfer needs, one of our dedicated flight coordinators will work with you to decide upon the best means of transportation for the patient based on his or her particular medical situation. Some of the services we offer to and from Glasgow, Scotland, include:
Air ambulance transportation – This is a comprehensive bedside-to-bedside service that covers every aspect of the patient's trip from start to finish, including all necessary ground transportation in the departing and arrival cities, a team of medical personnel, and the location and arrangement of a receiving facility if necessary.
Medical escorts – This service is ideal for patients who are able to travel commercially but require medical assistance throughout the journey. An Air Ambulance Worldwide nurse can accompany the patient in first class and can provide any necessary oxygen or wheelchair equipment, as well as basic hygiene and medication administration.
Commercial stretchers – For patients needing stretcher equipment during an international commercial flight, Air Ambulance Worldwide works diligently to ensure that all details are accounted for and the plane is set up and ready to accommodate the patient upon his or her arrival.
To learn more about the number of medical transport services we provide to and from Glasgow, Scotland, and anywhere else in the world, call Air Ambulance Worldwide today.