Find an Air Ambulance Company in St. Vincent and the Grenadines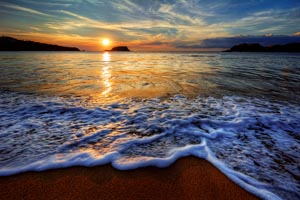 If you're looking for an air ambulance company that is equipped to service St. Vincent and the Grenadines, put your trust in the professional team at Air Ambulance Worldwide. We specialize in providing industry leading medical transportation services across the globe to patients of nearly all ages and health conditions. Whether you are in need of private transport, medical escort, or commercial stretcher transportation, we can help. Our dedicated team of flight coordinators is standing by to assist in making travel arrangements that will work for you or your loved one.
One of the top priorities of our air ambulance company is to make the entire medical transportation process as easy on you and your family as possible. You are welcome to contact our corporate office 24/7 to speak with a member of our team and learn about your many options. We'll take down some preliminary information from you and get in touch with the patient's healthcare provider to determine the type of services that will be required. Then, we'll coordinate ground transportation in both the departure and arrival city, make necessary arrangements for the flight, and provide you with a firm quote for all of our services. There will be no hidden costs or surprise fees when traveling in or around St Vincent and the Grenadines and you will be kept in the loop every step of the way. We believe that to be an effective air ambulance company, it's important that our staff is able to handle all of the logistics so you can focus on your health or the health of your loved one.
Additionally, our air ambulance company:
Has highly experienced pilots who are qualified to fly a variety of different types of medical transport flights
Has medical personnel who have a minimum of five years of ICU/CCU experience prior to joining us
Has an insurance expert on staff who can help navigate the filing of an insurance claim
To learn more about what makes our air ambulance company the top choice of patients flying to or from St. Vincent and the Grenadines, call us today at 877-922-9675 or 727-781-1198.