Air Ambulance Services in the Caribbean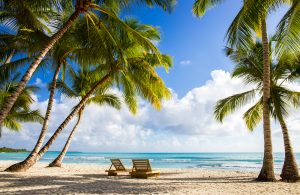 If you require an air ambulance to assist with medical transport to, from, or within the Caribbean islands, put your trust in Air Ambulance Worldwide. Our highly trained staff is standing by 24 hours a day to take your call, and in most cases we can begin to organize transportation in as little as two to three hours. Whether you require accompaniment on a commercial flight, would like to coordinate stretcher travel on an airline for a loved one, or require medical evacuation services for your patient, we can meet your needs.
Here are just a few advantages to trusting our air ambulance company to handle your Caribbean transportation:
We have an impeccable safety rating and our pilots have thousands of hours of certified airtime, providing peace of mind that if you need private medical transport we'll get you where you need to be safely.
Our medical staff is required to have a minimum of five years of either ICU or CCU experience, which speaks to their firsthand expertise in healthcare.
We have a variety of specialists on staff who can provide personalized care depending on the needs of the patient.
Additionally, for patients who have been cleared to fly commercially, we offer a bed-to-bed service where our staff will travel with the patient from their departing city to their destination. This service includes travel to the airport, assistance navigating ticketing and security, the flight itself, and transportation in the arrival city.
To learn more about our air ambulance services in the Caribbean, contact Air Ambulance today at 877-922-9675 or 727-781-1198. We're standing by seven days a week to take your call and help you coordinate medical transport.