Medical Flight and Air Ambulance Services for the Caribbean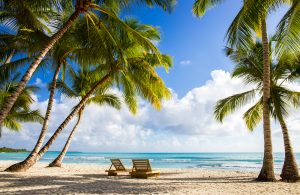 If you or a loved one has been injured while diving, boating, or fishing in the Caribbean or has become ill and is in need of critical care air transportation, put your trust in Air Ambulance Worldwide. From the moment you contact us for your Caribbean medical air transport needs, our conscientious flight coordinators and dedicated medical staff will work hard to provide the safest, most comfortable flight experience possible. Whether you require accompaniment on a commercial flight, would like to coordinate stretcher travel on an airline for a loved one, or require medical evacuation services, our highly trained staff is standing by 24 hours a day to take your call.
Here are just a few advantages to trusting Air Ambulance Worldwide to handle your Caribbean medical flight transportation needs:
We have an impeccable safety rating, and our pilots have thousands of hours of certified airtime, providing peace of mind we'll get you where you need to be safely.
Our medical staff is required to have either ICU or CCU experience, and we have a variety of specialists on staff who can provide personalized care depending on the needs of the patient.
For patients who have been cleared to fly commercially, we offer bed-to-bed service that includes travel to the airport, assistance navigating ticketing and security, accompaniment of a medical professional throughout the flight, and transportation in the arrival city.
To learn more about our air ambulance services in the Caribbean, contact Air Ambulance today. We're standing by seven days a week to take your call and help you coordinate medical transport.
Medical Flights St. Lucia, the British Virgin Islands, Turks & Caicos, the U.S. Virgin Islands, Antigua, Barbados, Curacao, St. Kitts & Nevis and more
When you rely on Air Ambulance Worldwide for you or your loved one's medical air transportation needs, we provide impeccable service right from the start. Air Ambulance Worldwide provides our customers with the utmost care and comfort throughout their entire medical air transportation journey to or from the Caribbean.
We do this by:
Offering multiple, specially equipped aircraft for maximum cost efficiency
Managing all logistics of air ambulance services, making the trip easy to book and take regardless of the patient's medical condition
Working relentlessly diligently to obtain any available insurance coverage reimbursements
Providing services to or from anywhere in the world
Employing only the most experienced medical staff, which includes doctors, nurses, paramedics, and respiratory therapists, as well as seasoned, full-time pilots
Providing customers with one point-of-contact throughout the entire process
Maintaining a pristine safety record
If you need medical transportation to or from the Caribbean for yourself or someone in your care, call Air Ambulance Worldwide today.
Emergency medical flights Guadeloupe, Cayman Islands, St. Vincent & The Grenadines, Grenada, and St Barts
Whether there's been an accident, or a patient is critically ill and needs to be transferred to another medical facility, Air Ambulance Worldwide has a fleet of fully equipped aircraft that can be configured to meet specific medical needs. Emergency medical flights will be manned by experienced pilots, crew, and at least two medical professionals with a minimum of five years of ICU/CCU experience each. Many of our medical team members specialize in different areas, such as:
Advanced Trauma Life Support
Pediatric Advanced Life Support
Geriatric Care
Pediatric Care
Caribbean Medical Flight Costs
Each Caribbean medical flight is individually quoted and depends on several factors. These factors can include the level of care the patient needs, the distance to be traveled, the current location of the airplanes and more. Our dedicated Caribbean Medical Flight Specialists will work with you and your specific situation to generate a flight quote that is as competitive as possible.
With representatives available 24/7, call today for your custom Caribbean Medical Flight quote.