Professional, Efficient Air Ambulance Service to or from Berlin, Germany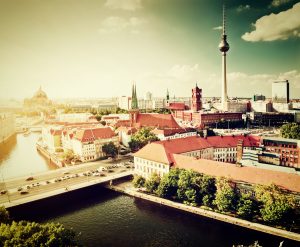 Air Ambulance Worldwide can help people in need with air ambulance services to or from Berlin, Germany. If you or someone under your care cannot make a regular commercial flight because of a medical condition, the expert medical staff, experienced pilots and caring flight coordinators stand ready to help 24 hours a day.
With our medical air transport services, neither the patient nor anyone close to the patient, such as a family member or case manager, will need to fret over the details of a complex air ambulance flight to or from Berlin. Your team will include:
A flight coordinator who can answer any and all questions you might have and will oversee every detail before, during, and after your travels.
A full-time, seasoned pilot with extensive flight experience.
A team of medical personnel with a minimum of five years ICU/CCU experience.
An insurance specialist who will assist with billing and the collection of any reimbursements from your insurance company.
Air Ambulance Worldwide can help with emergency fixed-wing medical flights as well as non-emergency trips for patients and seniors who find air travel too difficult. Our comprehensive medical air transport services to or from Berlin include:
Bed-to-bed medical services – We make the trip as easy as possible by taking care of details including ground transportation, obtaining a current medical report, and coordinating your arrival details with the receiving facility.
A specialized team of medics – Nurses, paramedics, and any other specialists will be provided as needed for your journey.
Communication with family– regular updates of the transportation process will be provided to relatives and loved ones so they remain informed.
To learn more about the services we provide patients to or from Berlin, Germany, email Air Ambulance Worldwide or call us (toll free) at 877-922-9675.