Air Ambulance Service for Patients in, or Travelling to, Albuquerque, NM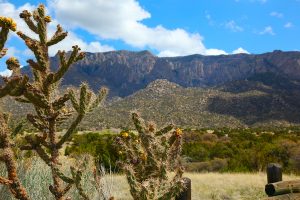 Air Ambulance Worldwide provides supreme medical transport and escort service for patients who need assistance flying to or from Albuquerque, New Mexico, or virtually anywhere else on the planet. We have many years of experience in the medical transportation industry, and have a passion for helping people in need. We work hard to control the cost of this critical service by maximizing the efficiency of our flights while never sacrificing the quality of care or the all-inclusive service we offer. With seasoned aviators, highly trained medical staff, caring and compassionate flight coordinators, and diligent and tenacious insurance specialists all working on your behalf, Air Ambulance Worldwide is the only company to call for care-free medical transportation.
We offer three levels of medical flight assistance, depending on the needs of the patient. Our air ambulance service uses our own specially equipped aircraft, while our medical escort and stretcher services involve accompanying a patient on a commercial flight. No matter which level of service you choose for yourself, your loved one, or a patient in your care, you will benefit from:
Extensive training – Our medical providers have many years of experience in intensive and critical care environments, so they are prepared to handle virtually any scenario that arises.
Care-free service – The flight coordinators at Air Ambulance Worldwide will handle all of the logistics of the process, including ensuring that the patient's medical records arrive on time to guarantee that there is no interruption in medical care.
Complete and total attention – Our professionals will ensure that all of the patient's medical, hygiene, and comfort needs are met from the moment they arrive at the patient's bedside until he or she is settled into the new location.
For more information on the medical transportation services we provide for patients travelling to or from Albuquerque, NM, call Air Ambulance Worldwide at 727-781-1198 or 877-922-9675.