Air Ambulance Worldwide Provides Medical Transport Services to and from Florida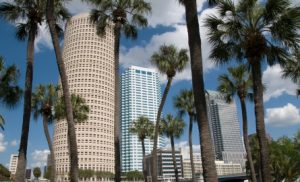 Air Ambulance Worldwide is proud to provide medical transport services to and from Florida, or anywhere else in the world. Whether you, a loved one, or a patient in your care is in need of emergency private transportation or would simply like the company of a medical companion on a commercial flight, our dedicated team is here to offer mobile intensive care 24 hours a day, seven days a week.
We provide three different levels of comprehensive transportation services to and from Tampa, FL, Orlando, FL, or anywhere else in the state to best accommodate the medical needs of the patient. These services include:
Air ambulance flights – This is a full bedside-to-bedside service that entails transportation to and from the airport, at least two of our medical staff accompanying the patient throughout the entire trip, and assistance in the location and arrangement for a receiving facility.
Commercial medical escorts – If the patient is in need of medical attention on a commercial flight, an Air Ambulance Worldwide nurse can accompany the patient for the duration of the trip. This service includes the arrangement of any needed ground transportation, wheelchair and oxygen equipment, and basic hygiene and medication administration.
Commercial stretchers – If the patient requires a commercial stretcher on an international flight, we can arrange for all necessary equipment to be installed and ready upon the patient's arrival. This service also provides a nurse or doctor who will accompany the patient throughout the trip to ensure that all medical needs are met.
For more information on the medical transport services we provide to and from Florida, or anywhere else in the world, call Air Ambulance Worldwide today.