Air Ambulance Services for Patients Traveling to or from Gainesville, FL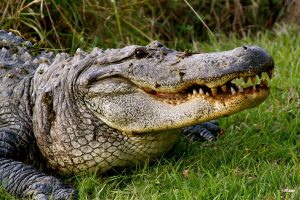 While an air ambulance flight can be used in a medical emergency, a more common use of this service is for non-emergency transportation to visit a medical specialist in another state. For example, there are many specialists in Gainesville, Florida, and an air ambulance flight can help you travel there without compromising your health or safety.
When you book a medical flight with Air Ambulance Worldwide, you are trusting a company with a perfect safety rating — a rating that has earned us an ARGUS Gold full accreditation from the European Aeromedical Institute. Each of our pilots has logged more than 14,000 flight miles and has never had a safety incident. Similarly, each of our medical team members have at least five years of ICU/CCU medical experience, and many specialize in various areas of medicine, such as neonatal and pediatric. In fact, we can even deliver a baby mid-flight if necessary.
Our team will discuss your medical condition with you prior to scheduling your air ambulance flight. This will help us determine the best medical team and equipment to have ready for you. Our planes have the capacity to hold the following medical equipment:
Cardiac monitor
Lifepak
IV solution and equipment
Intubation equipment
Respirator
Medications
Pulse oximeters
And more
You can rest assured that your air ambulance flight to or from Gainesville, FL, will meet your needs for a safe and stable trip.
In the event that you have already met with your team of specialists and you are traveling elsewhere in the world when you are injured or your chronic illness suddenly worsens, our emergency medical flights can pick you up from any location and transport you so you can get treatment quickly. To learn more about our emergency and non-emergency air ambulance services to and from Gainesville, FL, contact us today.