Air Ambulance Services for Canada Cities, Including Toronto, Vancouver, Calgary & More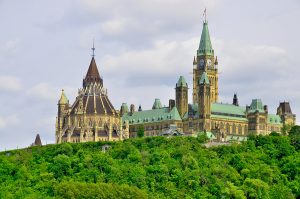 Air Ambulance Worldwide gives patients, their case managers, or their loved ones throughout Canada a choice when it comes to medical air transport. We provide conscientious, professional medical flights for people who must return to their Canadian homes for medical reasons or are traveling to the U.S. or elsewhere but cannot fly commercially. Similarly, we provide escort for elderly patients or anyone else with a medical condition that requires someone to assist with a commercial flight.
No matter what service you require, Air Ambulance Worldwide can take you to or from anywhere in Canada safely and with no stress. Our comprehensive medical air flight services include:
Bed-to-bed service – smooth, seamless transfer of a patient from a current location to the receiving facility; this service entails acquiring an up-to-date medical report from the attending medical team and coordinating with the receiving facility
Ground transport – transportation via ambulance to and from the medical facilities and aircraft in both your original and end destinations.
A carefully selected medical team – depending on your unique needs, the medical personnel assigned to your case could include physicians, paramedics, nurses, and other specialists as necessary
Frequent updates for family members – communication with loved ones or caregivers is maintained throughout the transfer, so they know your status at all times
With a perfect flight safety record, you can rely on a safe trip to or from Canada with Air Ambulance Worldwide. Our fantastic record has allowed us to earn an ARGUS Gold Safety rating. In addition, we've earned EURAMI accreditation, a recognition that only elite medical air service companies that maintain certain standards are awarded.
Air Ambulance Worldwide can fly you to Canada from every continent in the world, or vice versa. If you require air ambulance services or medical flight escort services to or from Toronto, Calgary, Vancouver, or any other city in Canada, call us toll free at 877-922-9675 – we're available 24 hours a day, seven days a week. We also are available through e-mail around the clock.