Air Ambulance Services to and from Quebec or Anywhere Else Worldwide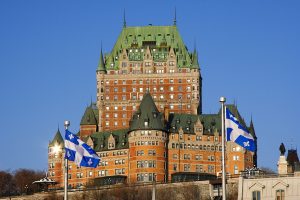 If you are in need of medical transportation for yourself or a loved one, Air Ambulance Worldwide provides elite services that cater to the patient's specific medical condition. Whether the patient has been injured or fallen ill while on vacation, is relocating to be closer to family for support, or would simply like the peace of mind that a medical companion can provide on a commercial flight, we are here to help 24 hours a day, seven days a week.
As a leading critical care transportation provider in the air ambulance industry, we are proud to offer three different levels of service to suit the particular needs of a patient. These services include air ambulance flights, commercial stretchers, and medical escorts who accompany patients on commercial trips. Each comprehensive service is tailored to the patient's specific medical requirements and can include full bedside-to-bedside assistance, ground transportation, any necessary medical equipment, and more.
A major benefit of relying on Air Ambulance Worldwide for medical transfers to and from Quebec, or any other province in Canada, is that we handle all logistics for you, making the trip as easy and stress free as possible despite the conditions of the patient. We do this by:
Providing one point-of-contact throughout every aspect of your journey
Offering insurance specialists who diligently work to obtain any coverage reimbursements for the patient
Employing extensively trained medical staff who have a minimum of five years of ICU/CCU experience, allowing us to take on cases that other air ambulance services might have to turn away
Maintaining an unblemished safety record and following stringent safety protocols
Providing transportation to anywhere in the world, including Asia, the Caribbean, and Europe
Arranging any ground transportation needed to or from the airport
Locating and arranging a receiving facility in the destination city
And more
If you are in need of medical transportation to or from Quebec for yourself or someone in your care, call Air Ambulance Worldwide today.