Air Ambulance Worldwide Services to and from Toronto & Other Nearby Cities in Canada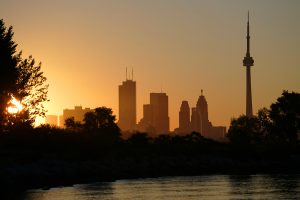 Air Ambulance Worldwide is proud to offer our services in and around Toronto, Canada. No matter where your destination might be, we can work with you and your loved ones to ensure a safe and comfortable trip to or from just about anywhere on the globe. With seasoned and professional pilots that have more than 15 years in the air ambulance industry, intensively trained medical staff, and a flawless safety record, we are the trusted emergency transportation business that many patients turn to in times of need.
Air Ambulance Worldwide provides a variety of emergency and non-emergency medical air services into and out of the Toronto area, including:
Medical escort services – If you or a loved one needs assistance during a commercial flight, one of our trained and knowledgeable Air Ambulance medical nurses would be happy to assist every step of the way. Our medical escort services include booking assistance, ground transportation, wheelchair service and oxygen supplies, basic hygiene and medication administration, and more.
Air ambulance transportation – If the patient is too hurt or ill to fly commercially, this service is the ideal choice. Our medically equipped aircrafts are designed to offer maximum comfort and address any medical need necessary. This option includes full bedside-to-bedside service, complete trip planning, and at least two of our highly skilled medical team members who will be with you or your loved one every step of the way.
Commercial stretchers – If you, a loved one, or a patient under your care is in need of a commercial stretcher, we are the first company you should call. Our commercial stretcher services include working with the airline to ensure everything is set up before the patient arrives, a privacy curtain around the patient for the duration of the trip, and a nurse or other medical personnel who will be with the patient throughout the entire length of the flight.
For more information on the number of medical transportation services we provide to or from Toronto, Canada and surrounding cities, contact Air Ambulance Worldwide today.