Emergency and Non-Emergency Air Ambulance Flights for Patients in Texas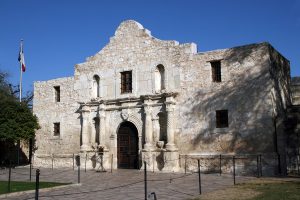 Thanks to Air Ambulance Worldwide, you can rest assured that a flight can reach you if an emergency medical situation arises as you are traveling to the Alamo for sightseeing or are visiting family in Houston and become injured or fall ill. Texas is home to more than 26 million people and more than forty national historic landmarks, which makes this state one of the most commonly visited regions in the country. At Air Ambulance Worldwide, we help you travel with the confidence that, should you experience a medical emergency, our team will be there to help you travel back home or to another location for treatment.
An emergency medical flight is often used when a patient who has a chronic illness suffers from a severe health decline and needs to travel a long distance for ongoing treatment. In these cases, our trained and experienced medical team at Air Ambulance Worldwide will pick you up and transport you to your team of specialists. To ensure your medical safety on the air ambulance flight, each of our planes is equipped with a series of medical equipment, such as:
IV solution and pole
Cardiac monitor
Defibrillator
Intubation equipment
Respirator
Lifepak
And more
When you call to schedule your air ambulance flight to or from Texas, we will ask questions about your condition to ensure you have the right equipment and the right medical team members on board to help you travel safely. Each of our medical team members is required to have at least five years of ICU/CCU experience, though many have more. In addition to these years of experience, many of our medical personnel specialize in different areas, such as pediatric and geriatric emergency medicine.
If you are not in an emergency medical situation, we offer non-emergency air ambulance transportation as well. For patients who are able to fly commercially but still require some moderate medical assistance, one of our medical team members can accompany you on your commercial flight to or from Texas to ensure you have the proper medication and treatment on the plane
To learn more about how our air ambulance services can help you or a loved one, contact us today.