Air Ambulance Medical Flights to or from Sydney, Australia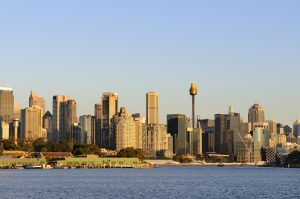 Air Ambulance Worldwide is one of the most reliable medical air transport providers available to patients all over the world, including Sydney, Australia. If you are unable to fly on a commercial airline or need assistance on a domestic or international flight, we can provide you with the most comfortable long-distance travel care.
Our three bed-to-bed services are classified as air ambulance, stretcher flights and medical escort. They are designed to help:
Patients in Sydney or elsewhere around the world who require emergency or non-emergency long-distance transport
Patients who are stretcher-bound and require extra accommodation on an international flight
Patients who require professional assistance on a domestic or international commercial flight
Air Ambulance Worldwide has earned a full accreditation from the European Aeromedical Institute (EURAMI) and an ARGUS Gold safety rating, thanks to our unblemished safety record and highly trained staff. Our flight personnel keep our state-of-the-art aircraft at the ready all year long so that they can spring into action quickly as needed. Plus, our medical professionals have extensive intensive care experience to provide you with the finest medical attention during a flight to or from Sydney, Australia. Additionally, we will help plan and monitor the trip by arranging for ground transportation and a receiving facility.
What's more, we can also assist with filing claims with your personal insurance company. And because we provide a completely itemized quote up front, you will never be caught off guard by unexpected charges later on.
To learn more, or to schedule an air ambulance flight to or from Sydney, Australia, email us today, or call toll-free at 877-922-9675.