Air Ambulance Services for Cities throughout Australia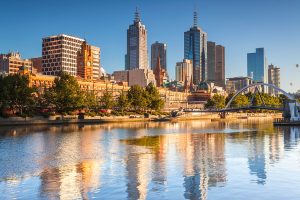 If you have a medical issue that prevents you from flying to or from Australia on a commercial airline, Air Ambulance Worldwide can help. Our medical air transport services will allow you to reach your destination safely, conveniently and without stress. This holds true no matter if the patient is you, a loved one, or someone under your care.
Air Ambulance Worldwide serves cities throughout Australia and around the world. We make medical flights to and from every inhabited continent on the planet, including access to North and South America, Asia, Cuba and the rest of the Caribbean.
Here is how our medical air transport and travel assistance services work:
We assign a medical team, with members based on the health condition of the patient. The team might include paramedics, nurses, respiratory therapists, physicians, and other specialists as needed.
We obtain a detailed, up-to-date medical report and provide it to the receiving facility.
We provide a smooth, safe transfer from the current location to the desired destination, including ground transportation in both the departure and arrival cities.
We update and coordinate with the receiving facility (if any), with family members and with other interested parties from start to finish.
When you utilize our air ambulance service to or from Australia, you'll appreciate our commitment to safety and compassionate, knowledgeable medical care. Our pilots are extremely experienced and accomplished, and we have earned the dual distinction of an ARGUS Gold Safety rating and EURAMI accreditation. In addition, the members of our medical team have extensive ICU/CCU experience, so they are prepared for every healthcare contingency during the journey.
Contact Air Ambulance Worldwide toll-free at 877-922-9675 24 hours a day, seven days a week. We also are available through e-mail around the clock.